What is the Power of Networking in Business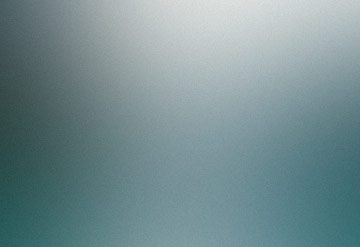 Businesses of all sizes and in all sectors may benefit from networking. It may improve your network, open doors to new opportunities, and boost your profile in the business world. In this article, we'll go over the significance of networking and the benefits it may provide to a company. It's important for businesses of all sizes, from startups to multinationals, to recognize the value of networking and use it to their advantage. Let's dig in and learn more about the benefits of networking and its significance.
Capacity for social interaction
Through networking, you may meet people from many walks of life and fields of business. New connections are formed, which is helpful in expanding company chances. Successful people consistently put out effort into expanding their networks by reaching out to new people, maintaining communication with current connections, and participating in industry gatherings and conferences. The value of networking rests in the fact that it provides opportunities to meet and learn from new people, both professionally and personally. In a nutshell, networking is all about making connections that will benefit both parties in the long run.
The capacity for mutual understanding and cooperation
When you network, you not only meet new people, but you also learn from and work with them. This is an important facet of running a business that can't be neglected. Making connections with other professionals in your field is an excellent way to stay abreast of developments in your field and implement them into your own business. Furthermore, you can benefit greatly from hearing how others' perspectives and experiences compare to your own. Networking is a great way to meet collaborators who share your vision and can help you reach your business objectives. Together, you can do far more than you could on your own.
The availability of new clients and collaborators
The strength of networking lies in its ability to help companies identify new clients and collaborators. When you go to networking events, you can meet individuals from all sorts of fields who could be interested in what you have to offer. New business prospects and alliances may emerge as a result of your interactions with them. Meeting other professionals and learning about the state of the market can be facilitated by participating in industry-specific conferences and trade events. Your company's reach and success can be boosted by building relationships with other companies and consumers.
The capacity to form bonds
Establishing long-lasting connections with other professionals in your field is the essence of successful networking. It's important to get to know a new acquaintance by asking about their hobbies, profession, and life experiences. This can help you identify areas of agreement and provide the groundwork for productive future cooperation. Opportunities like collaborations, referrals, and new company leads might emerge from the connections made during networking events. In addition, the people you build connections with may be an invaluable source of career-long encouragement, guidance, and input. It's important to remember that networking is a two-way street where everyone benefits. Foster and keep in touch with these connections to keep them robust and fruitful.
Possibility of being seen
Exposure for your firm may be greatly increased by networking. The more people you know, the more people will know about you and your work. You may promote your company and get your name out there by speaking at or participating in industry-related events, conferences, and seminars. Asking for introductions or referrals is a great way to meet new people and get new clients. Exposure for your business may also be obtained through internet networking in relevant organizations and communities. Increasing your brand's visibility can help you attract new customers and expand your business.
The capacity to acquire knowledge
There is more to business networking than making new contacts and locating new clients. The capacity for intellectual growth is equally crucial. Guest speakers at networking events are generally recognized authorities in their professions and a wealth of knowledge on the most recent developments and best practices. New technologies, techniques, and methods can be found by networking with individuals in your field or even those in other fields. This kind of education can help you excel in your field and remain competitive. To maintain your relevance in today's world, networking is about more than just making new acquaintances.
The capacity for receiving comments
Getting opinions and suggestions from other professionals is a major benefit of networking. Whether you need opinion on a new product or service, guidance through a difficult business situation, or just some general thoughts on the future of your company, networking can help you find the answers you're searching for. Networking allows you to make contact with people from various backgrounds and fields, each of whom may have something to contribute to the conversation. It is possible to propel your business ahead and make better decisions with the aid of the knowledge and insights you acquire from actively soliciting feedback from your network.
The Power To Help Others
Giving back to your network is an essential part of any successful networking strategy. As you help others, you will be seen as a reliable and trustworthy member of the community. This can increase the likelihood that people will recommend you for partnerships or positions in the future. Volunteering, mentoring, and offering sound advice are all examples of ways to give back to the community. In addition, when you help others out by disseminating your information, you boost the development and prosperity of the entire sector. Don't be scared to help others since it might lead to long-term personal growth and career advancement for you as well.
Ability to enjoy oneself
A person's sense of humour should not be discounted when networking, since it is crucial to the development of long-lasting connections. People are more inclined to keep in touch and pitch in after they've had a good time with each other. This is especially crucial in the corporate sector, where stress from work and competition for resources may put a strain on personal connections. Networking events may help break down these barriers and cultivate friendships based on mutual trust and respect by providing a pleasant and casual setting in which to do so. In addition to meeting new people and expanding your professional network, networking events may also serve as a venue for gaining fresh insights and information from others and imparting your own.
Empowerment to effect change
One of the greatest advantages of business networking is the impact it can have. When individuals work together toward a similar objective, amazing things may be accomplished. To effect good change in your field or local community, it is helpful to connect with individuals who share your beliefs and goals. Anything from working with others in business or on a cause you care about might fall under this category. You may have a greater influence and accomplish more with the help of your network than you could on your alone.