Top 7 Most Effective Online Tools To Develop A Successful Career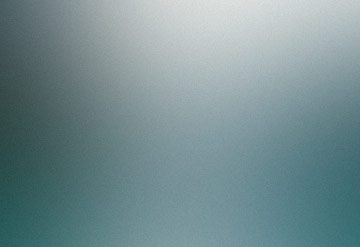 It takes more than hard work and dedication to build a successful career. To help you stand out, you also need to use the right tools and resources. Many online tools can help you get the skills and knowledge you have to build a great career. This article will show seven top online tools available to advance your career.
LinkedIn Learning
LinkedIn Learning is an internet site where you can take classes on various topics, from coding and design to business skills and leadership.
What can LinkedIn achieve?
Job searching: You can search for jobs posted by employers or recruiters and apply for jobs straight through the platform.

Research on a company: You can find out about a company that interests you, such as its size, industry, job openings, and employee profiles.

Personal branding: LinkedIn is a means of developing your brand. It lets you show potential employers, customers, or colleagues your skills, experience, and accomplishments.

Content creation and sharing: You can produce and distribute articles, posts, and videos on LinkedIn to show your expertise and interact with your network.

Group networking: You can connect with other experts in your industry or field of interest by joining or making groups on LinkedIn.
Bordio
Bordio is an online tool that helps you organize your daily and weekly plans. With the Bordio daily planner, users can keep track of their tasks and monitor how things are going.
How can Bordio help you advance your career?
Focus on Priorities: A Bordio planner can assist with figuring out what your top priorities are and keep your mind on them. This can assist you in remaining focused and staying away from low-priority tasks that don't help you reach your career goals.

Time Management: Bordio's daily and weekly planners can assist individuals in planning their tasks, deadlines, and meetings more efficiently. People can better prioritize their tasks and concentrate on important tasks that will assist them in moving up in their careers if they have a clear and organized schedule.

Track Your Progress: If you look at your goals and progress regularly, you can see where you have to improve and celebrate your successes.

Blog posts: Bordio has several blog posts with tips and strategies to help you manage your time better and get more done.
Glassdoor
Using Glassdoor, you can learn more about potential employers and what it's like to collaborate at different companies. The website also has information about careers and tools for finding and applying for jobs.
What can you obtain on Glassdoor?
Company reviews: Glassdoor lets employees review their employers anonymously, giving you an idea of what it's like to work for a certain company.

Salaries: Glassdoor gives information about salaries and benefits for various job titles and industries based on what employees have said about their jobs.

Job listings: You can seek job openings on Glassdoor and narrow your search by location, job title, salary, and other factors.

Company ratings: Glassdoor utilizes a five-point scale to rate companies according to staff satisfaction, heritage, work-life balance, and other factors.

Benefits and perks: Glassdoor also has information about company benefits and perks, including health insurance, retirement funds, vacation time, and other employee benefits.
The HubSpot Academy
HubSpot Academy tends to help you learn the skills you have to succeed in these fields and earn certifications that will make you stand out to prospective employers.
What kind of chances does HubSpot Academy give you?
HubSpot Academy offers a variety of free online courses on topics like inbound marketing, email marketing, digital marketing, social media marketing, sales, and customer service.

Certifications: HubSpot Academy has several certification programs that help people show what they know about inbound marketing, sales, and customer service. Employers know about and value these certifications, which you can list on your LinkedIn profile or resume.

Community: HubSpot Academy has a community of people interested in marketing, sales, and client service who want to learn more. As a member of this community, you can talk to other professionals, ask questions, and get advice.

Resources: HubSpot Academy offers templates, ebooks, and webinars to assist people in enhancing their marketing, sales, or client service abilities.

HubSpot software training: HubSpot Academy also teaches how to utilize the HubSpot software, a major inbound marketing, sales, and client service platform used by thousands of businesses worldwide.
The Hootsuite Academy
Hootsuite Academy is where you can learn about social media marketing and get courses and certifications online.
What makes Hootsuite Academy special?
Complete courses: Hootsuite Academy provides various marketing courses, from basic social media principles to sophisticated social media strategy and analytics.

Self-paced learning: The courses at Hootsuite Academy are self-paced, meaning students can move through them at their own pace.

Certification: Hootsuite Academy provides certifications that verify a learner's skills and knowledge in social media marketing. These certifications can be added to a learner's resume and LinkedIn profile.

Community: Hootsuite Academy has a community of people interested in social media marketing who want to learn more. Community members can talk to other professionals, ask questions, and get help.

Free resources: Hootsuite Academy has a variety of free webinars, ebooks, and blog posts that give tips and advice on how to do social media marketing well.
Google Workspace
Google Workspace is a full set of tools for productivity and teamwork that can help people and groups work faster and better, regardless of whether they are in an identical office or working from home.
What are Google Workspace's most important features?
Collaboration: The tools in Google Workspace make it easy to work together and edit documents, spreadsheets, and presentations in real-time. This can be especially helpful for teams that don't work together in the same place or for working on projects with people who aren't in the same room.

Organization: Tools like Google Calendar and Google Drive in Google Workspace can assist individuals and teams in staying organized and making good use of their time. For example, you can use Google Calendar to set up meetings and deadlines and Google Drive to keep and share important files and documents.

Communication: Tools in Google Workspace, like Google Meet and Google Chat, make it easy and quick for team members to talk to each other, no matter where they are. This can help everyone be on the same page and ensure important information gets to the right people.

Building skills: The tools in Google Workspace are used in many different fields, so using them well can be a good thing to put on your resume. Google also has training and certification programs for its Workspace tools that can help people show their skills and knowledge.
Grammarly
Grammarly can be a useful tool for people who want to improve their writing skills, improve the quality of their writing overall, and get more done at work. Grammarly can help people write better, more confidently, and more professionally by giving them real-time feedback and suggestions.
How will Grammarly help you work faster?
Saves Time: Grammarly can save you time by quickly finding spelling and grammar mistakes, making suggestions, and giving you other options. This can help you write faster and better without spending time checking and fixing mistakes by hand.

Improves Clarity: Grammarly can assist with writing more clearly and succinctly by suggesting different words, removing words or phrases you don't need, and rewriting your sentences.

Improves professionalism: Grammarly can assist with writing more professionally by finding and fixing mistakes that could hurt your credibility.

Customizable: Grammarly has different settings and personal factors, so you can change how it works to fit your needs and preferences.