Top 5 Travel-Friendly Careers In Healthcare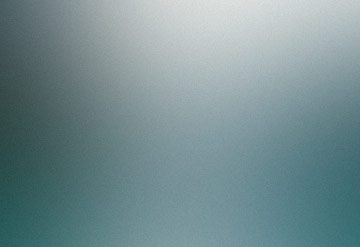 If so, you might be a good fit for a job in healthcare. People need help with health care worldwide, which implies there are many chances to travel. Not only that, but so many jobs in the healthcare field have great pay and benefits. So, if you want a job that lets you travel and help people at the same time, here are the top five healthcare jobs for you:
Locum tenens doctor
Consider becoming a locum tenens doctor if you are looking for the adventure of a lifetime. With this exciting job title, you can go to hospitals and other medical facilities nationwide to fill in for doctors on vacation or maternity leave. As a locum tenens doctor, your appointments could only last a few weeks or months. 
This can make for an interesting balance between work and life. Also, since so many long-term patients need to be seen regularly, this unique job title could give you more financial security. So, if you're looking for a way to be successful in your career and get the travel you need, becoming a locum tenens physician could be a perfect choice.
Traveling nurse
Travel nurses are often paid more than full-time nurses because they are in high demand. Travel nursing is a great choice for people who like to travel because it often allows you to do work and fun things.
Depending on the job, the contract length for a traveling nurse can be anywhere from 13 weeks to 6 months or even longer. Travel nursing is one of the most exciting jobs in healthcare today because it gives an experienced nurse many chances to specialize and work directly with different medical teams and facilities worldwide.
Food and housing stipends and other benefits like getting paid to travel are usually part of a travel nurse's salary package. In many cities and states, travel nurses also get paid more than staff nurses. So, if you want to try something new while keeping your rewarding nursing job, Travel Nursing might be precisely what you're looking for.
Medical missionary
If you work in healthcare and love to travel, becoming a healthcare missionary might be the perfect way to combine the two. Medical missionaries spend much time away from home to provide important health care and education to countries that need it.
The work of these hardworking people can save whole communities by making it easier for people to get health care. A medical missionary's main job is to spread information about ways to stay healthy and, if needed, to provide medical care like vaccinations and surgeries.
In times of uncertainty, they also often offer spiritual support, and they must acknowledge different cultures and ways of life wherever they go. Medical missionaries are very important to global health care because they travel the world and help people who are in need.
Global health consultant
Global health consultants are becoming increasingly popular because they offer many career and cultural opportunities. With this job, you'll be able to work with the world community, evaluate challenges and decisions about how to approach healthcare, advise governments and experts, and help set up better health standards worldwide.
You'll need a degree after your bachelor's and expert information on global health issues. You'll also have to travel a lot, allowing you to see places you might not have gone to otherwise. As a global health consultant, you'll have a unique chance to help communities with trouble getting or getting good healthcare.
Volunteer work in a developing nation
Volunteering in a developing nation can be a rewarding experience because you can see how medical assets are handled in other nations around the globe. Volunteers can learn a lot from programs at many healthcare organizations. 
For example, they can help people who need medical care or teach locals about modern medical practices. Volunteering in a developing nation is a great way to have an adventure that gives you a chance to help people and make a difference. It's unlike anything else you've ever done.
If you want to work in healthcare and travel to different places, the five jobs discussed here are a good place to start. No matter what job you choose, you'll get paid and get to see the world. These top 5 healthcare jobs are perfect for professionals who want to travel.
Benefits of Working in Healthcare Travel
There are a lot of reasons to travel. You might want to see a different part of the country or change scenery. Maybe you want to make more money or try something new. No matter why you want to start a career in travel, there are many good things about doing so. Here are several crucial things to understand about traveling.
Choose Your Way
A career in travel healthcare has many benefits, like the chance to see the country and try new things. Still, the most appealing thing about a job in travel might be the freedom it gives you. Travel also allows you to make your schedule, whether taking time off between jobs to see the world or picking jobs that fit your interests and needs.
Improved access
States can practice reciprocity in states that are part of a compact agreement. The Nurse Licensure Compact has already been improved, and over 70% of states are now part of it. The PT Compact helps physical therapists and their assistants find jobs that allow them to travel. The new OT Compact will also let occupational therapists and their assistants travel.
The ASLP Compact does the same thing to make traveling easier for people who work in audiology and speech-language pathology. Other areas of health care may have different licensing requirements for people who want to travel, but there are still a lot of travel jobs outside of the Compact states!
Enhance your clinical skills.
Healthcare workers must be flexible and adaptable when they travel, but it's a great way to get hands-on experience in different clinical settings. You can work with different kinds of people and in different settings, which can help you build a broader set of skills. By working in different places, you can gain a lot of experience, which will help you improve your clinical knowledge and give you an edge in your career.
More Money
Healthcare jobs that let you travel are an excellent way to earn money. Healthcare jobs are all in high demand, and you can get bonuses for starting, finishing, and referring people to a job. To make more money, you can select travel assignments where the cost of living is lower, or the pay rate is higher. If you work in healthcare as a traveler, you'll soon be on your path to a fresh adventure and a higher salary.