Tips On Pursuing A Teaching Profession In The United States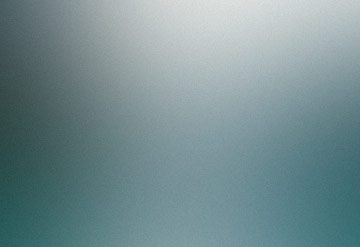 Learn more about how to grow as a teacher in the United States and build a career in education. If you want to become a teacher, you first should decide what you want to major in and what kind of classes you want to teach. Depending on your chosen field, you may need to get certifications or pass tests before you can work. This tip will help you start as a teacher in the United States.
How to Obtain a Teaching Career in the U.S.
Are you ready to start your teaching job? Here are some expert tips on becoming a teacher in the United States.
Consider Your Credentials
Suppose you were trained as a teacher outside of the U.S. In that case, your degree is probable for employment in the U.S. if you got it from a US-recognized academic institution and had it evaluated by a US-approved evaluation body. So, the first step is to choose a service in the United States that evaluates foreign educational credentials.
Each state is in charge of deciding what kinds of paperwork teachers need to have to do their jobs. You can start by sending your information to a testing center approved by the state. You can get a CES report if you follow the agency's application instructions and send in all the necessary paperwork. You must show all your diplomas, transcribed, and official certifications.
Obtain a Bachelor's Degree
If you must obtain a high school diploma and want a bachelor's degree in education in the United States, many universities and colleges are happy to have you. When you study education, you will learn how to connect with and teach a wide range of students, each with their strengths and weaknesses.
If you've finished high school, you might want to get a bachelor's degree, either in the field you're interested in or in education, focusing on the area of study that interests you the most. If you finish high school outside the U.S., you may need to hire a service to evaluate your foreign credentials.
There are many bachelor's degree programs, from literature and language arts to economics and science to teaching elementary school. With a bachelor's degree, you can learn what you must understand to become a teacher.
Find out if you need any other licenses.
Even with a bachelor's degree, you might still have to prove that you are good at math, English, and other subjects to apply for teaching jobs. Look at tests like the Pre-service Academic Performance Assessment (PAPA) from Pearson, the Core Academic Skills test from ETS, and the Praxis tests.
Upgrade Your Experience
It helps to have some time in a classroom. Practical experience or student teaching is a required part of almost every bachelor's degree in teaching. You can learn how to run a classroom with the help of your college professors and other experienced teachers if you teach a class while you are still in school. It can greatly help when you start teaching in the United States.
Take a Teacher Credentialing Examination
To teach in a public school, you must first get a license. Private schools, on the other hand, may have different requirements for their teachers. Even though certification isn't always necessary, it can help you get better-paying teaching jobs.
So, if you want to teach in the United States, one of the best things you can do is pass a state or nationally-recognized teaching credentialing exam, like the NBPTS exam.
If you get your teaching license in the United States, you can teach students from different cultures and with different educational goals anywhere in the world. Professors and advisers can help you prepare for a career by giving you information and advice.
Think about getting a U.S. Teacher Visa.
There is a J-1 visa teacher program for teachers who want to participate in cultural or educational exchange programs. A teacher visa lets people from other countries come to the United States and work for up to three years in an approved school.
Getting a job as a teacher in the U.S. on a nonimmigrant visa is a great way to gain valuable work experience. By applying for a teaching visa, you can improve your teaching skills, learn new teaching methods, and become accustomed to working with many different kinds of students.
Schools are very interested in hiring teachers who have worked in other countries, and their students learn a lot from experience. If a teacher visa holder has been outside the U.S. for three years, the visa can be extended for two more years.
Launch Your Teaching Career in America with ERES
As a foreigner, working as an instructor in the U. S. is a gratifying experience on many levels, both professionally and personally. You'll be exposed to novel things, places, and people, and your worldview will grow.
Experts at ERES can look at your credentials and assist you in taking the next step, regardless of whether you're an experienced teacher who wants to teach in the United States or a student who wants to work in the education field.