The Pros and Cons of Outsourcing for Small Businesses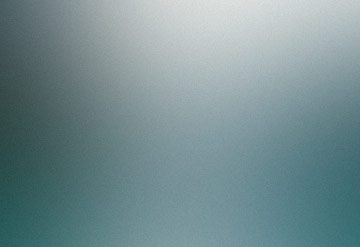 Small Business Outsourcing: Benefits and Pitfalls 
These days, even the smallest businesses routinely use an outsourcing strategy. It's possible you'll be able to save money and devote more time to managing your company. While there are numerous upsides to outsourcing, there are also certain risks that should be considered. So that you can make a well-informed decision, we'll take a look at the pros and cons of outsourcing for small businesses.
Outsourcing has several advantages.
If a small business is looking to save costs, increase productivity, and focus on its core competencies, outsourcing may be the way to go. By outsourcing non-core operations, businesses are freed up to concentrate on what they do best. One further perk of outsourcing is getting access to specialised expertise that may be missing in-house. Another perk of outsourcing is that it allows for the efficient and speedy modification of outsourcing arrangements in response to changing company demands.
Consequences of Outsourcing, 
You should be aware of the potential drawbacks of outsourcing. The inability to keep close tabs on progress is outsourcing's main negative. As the company owner, you may not have access to monitoring the vendor's operations or personnel. It's also worth noting that not all outsourcing projects end up saving money. In addition, if you and the vendor have substantial linguistic or cultural obstacles to overcome, communication issues may occur. Finally, outsourcing might put sensitive information at risk if necessary precautions are not followed.
Is it wise to use a third party to do routine tasks for your company?
Before deciding whether or not outsourcing is a suitable match for your small business, it is important to weigh the benefits and drawbacks of the strategy. Consider benefits like easier access to cutting-edge technology, more affordable prices, and expanded understanding. Things like the aforementioned communication and cultural mismatches, as well as the loss of control and security of critical information, might be potential drawbacks of outsourcing. It depends on the specifics of your business to see if outsourcing is something you should look into. Make sure you have all the facts before making a decision.
4) What jobs are appropriate for outsourcing?
Almost any part of a company's operations that isn't essential to its continued existence may be outsourced. Common examples include jobs in customer service, IT support, accounting, and HR. Production, shipping, and distribution are also commonly contracted out. Outsourcing frees up resources that may be directed towards growing the business's product line. When it comes to technology and expertise, small firms often lack the resources to compete without resorting to outsourcing. To ensure continuity of operations, it's important to carefully consider which tasks may be delegated and which must be handled internally.
 What threats could arise as a result of outsourcing?
Outsourcing isn't without its risks. There are a number of possible stumbling blocks, including misunderstandings, language limitations, data security concerns, and cultural differences. Outsourcing carries the risk of making the organisation dependent on the vendor, giving up control of the process, and damaging the company's brand. Carefully select your vendor, maintain lines of communication open, establish clear goals, do regular status checks, and be ready for the worst. Proper risk management is the key to fruitful outsourcing experiences for small businesses.
An Optimal Approach to Outsourcing
Outsourcing may be successful if you take the time up front to outline your objectives and identify the specific jobs that can be delegated. Step two is to choose a trustworthy vendor with relevant experience in your field. Maintain open lines of contact with the vendor and provide them a thorough rundown of your needs, timeline, and financial constraints. Make sure that your contract covers all of the deliverables, milestones, and issues that will need to be addressed. Assist the vendor in reaching their goals by providing whatever they require. Finally, make sure the vendor is performing up to standard by monitoring their work, providing useful feedback, and evaluating the outsourcing relationship on a regular basis.
How do you decide which vendor to work with?
The key to outsourcing success is finding the right service provider. Find out as much as you can about the services, experience, and reputation of any potential suppliers. Verify the vendor's experience, check their list of clients, and study any evaluations or recommendations you may find. Before you choose them, you should evaluate their rates and the quality of their previous work. You should schedule interviews and discussions with the remaining providers to learn more about their processes once you have narrowed down your selection. Choose a service provider that shares and encourages your company's goals.
8) What are some common outsourcing mistakes that businesses should try to avoid making?
It is typical practise to make the mistake of not performing adequate research before making a provider choice. Another issue is that people don't make their expectations known to one another. Inadequate monitoring of outsourced operations or lack of backup procedures in the event of a vendor failure to deliver can also lead to issues. One of the most typical mistakes people make when considering outsourcing is expecting immediate savings. Finally, businesses often make the error of dismissing the value of having a harmonious working relationship with the vendor's employees.
How do you measure the success of your outsourcing alliance?
The success of a vendor-client relationship may be gauged by looking at factors including the vendor's ability to fulfil deadlines, the quality of the work done, the degree to which the project stays under budget, and the level of communication between the vendor and the company. There should be planned evaluations and feedback meetings to check in on progress and make sure everyone is on the same page. Profitable outsourcing partnerships should also help businesses save money and time while boosting output and efficiency. If the outsourcing agreement is to work, all of these prerequisites must be met.
10) In your opinion, how can small enterprises reap the benefits of outsourcing?
Cost reduction, productivity boosts, and access to niche expertise are just some of the ways in which outsourcing may help small businesses thrive. Businesses can increase efficiency and expand by concentrating on what they do best by outsourcing non-essential operations. In addition to saving money on wages, outsourcing can spare you the trouble of investing in costly infrastructure. Without the overhead of a full-time employee, small firms can have access to niche skillsets like marketing and IT support. Flexibility in outsourcing can let businesses expand or contract as needed. Overall, outsourcing can give small businesses a leg up in the global marketplace and make them more efficient overall.