The Benefits and Risks of Franchising Your Business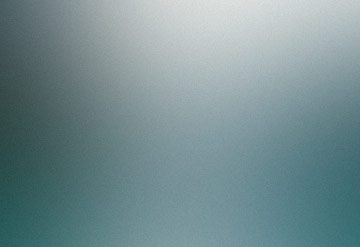 Have you thought of turning your company into a franchise? Although franchising might help your company grow and make more money, it is not without its dangers. There are advantages and disadvantages to franchising that you should weigh carefully before making a commitment. So that you can make an educated decision, we'll go through the main pros and cons of franchising your business here.
Recognition of the brand has grown
Brand expansion and increased visibility may be accomplished in significant ways through franchising. You can reach many more people than you could on your own by franchising your company strategy.
When you franchise your company, you give other businesses permission to use your name and logo to market their own establishments. This means that the more franchises you have operating in various locations, the more well known your brand will become.
People who are already familiar with your brand are more inclined to trust it and pick it over alternatives, thus raising brand awareness is a great way to bring in new consumers. Having a larger and more noticeable presence in your field might also help you stand out from the crowd.
Having a more well-known brand name also has the added bonus of making it easier to recruit new franchisees. Potential franchisees are more inclined to buy into your brand if they believe it has a good reputation and a history of success in the marketplace.
One of the most appealing arguments for franchising is the opportunity to expand your brand's visibility to a wider audience. You may position yourself for sustained development and achievement by broadening your audience reach and bolstering your brand's reputation.
Successful business concept
Offering franchisees a tried-and-true operation structure is a major perk of going the franchising route. Franchisees will be able to capitalize on your experience and success by replicating your company strategy at their own sites.
Everything from the goods and services you sell to the methods you use to promote and support them to the inner workings of your company's administration are part of your business model. When you franchise your company, you provide other people the tools they need to replicate your success.
Franchisees can save both time and money by following a tried-and-true business plan. They won't have to put in as much time or money into R&D, and they can start attracting clients using your name recognition right immediately.
It's worth noting, though, that your company strategy will need to be adaptable enough to account for regional variations in consumer preferences and other factors. To be successful as a franchisor, you must work closely with your franchisees to modify your business model to fit their unique situations. Doing so will help guarantee that every one of your franchises does well financially and represents your brand appropriately.
To be allowed into restricted locations
It's common practice to grant franchisees exclusive area in which to do business. This gives them an advantage over other businesses by ensuring that no other franchisees will open shop in their zone.
By giving franchisees control over certain geographic areas, you may encourage them to put more money into your company. When there is no local competition, franchisees are more likely to put in the time and effort their firm need to succeed.
One advantage of having an exclusive market is the ability to keep the brand's image consistent. By restricting the quantity and distribution of franchisees, you may prevent your brand from being diluted by overexposure in a single location.
But there might be drawbacks to offering exclusive territory. It may, among other things, make it difficult to expand into new markets. If company is struggling in the exclusive territory, it might be difficult to terminate the franchisee's contract and find a replacement.
Establishing exclusive territories can be useful in recruiting and retaining franchisees, but the benefits and drawbacks must be weighed carefully before making any final decisions.
There is initial and ongoing support from the franchisor.
One of the main advantages of investing in a franchise is the availability of training and continuing support from the franchisor. It is the responsibility of the franchisor to provide the resources necessary for the success of the franchisee.
Typically, franchisors provide comprehensive training in a wide variety of topics, including as marketing, management, and finances. Lectures, online seminars, and on-the-job training are all common delivery methods for this type of education.
In addition to the initial training, franchises receive ongoing support from their parent corporations. Examples of this form of aid include advertising support, ongoing training, and support in the field.
This support allows franchisees to take use of the franchisor's wealth of knowledge. This means that franchisees may lean on a community of people willing to help them out if they run into trouble.
The training and continuous support provided by the franchisor is invaluable to franchisees. It equips them with the knowledge and assurance necessary to start and maintain a successful company. The uniform application of the franchisor's brand and business strategy across all franchisees' sites is another benefit.
Funding Availability
If you decide to franchise your business, you may have access to funding that would have been unavailable to you had you remained a sole owner. Franchisees should expect easier access to funding from a wider range of financial institutions due to the franchise's existing reputation and track record. The franchisor may also be able to arrange for financing or forge partnerships with financial institutions. You may stop worrying about just making ends meet and instead focus on growing your business and increasing revenue.
Reduced risk of failure
One of the main advantages of franchising is a decreased likelihood of bankruptcy. Franchises provide a method of doing business that has already been tested and proven successful. This include promotional strategies, operational procedures, and employee education programs. Franchisees can avoid costly and time-consuming trial and error by adopting this model. The franchisee also benefits from the franchisor's ongoing support and mentoring in the face of adversity. Both the franchisor and franchisee benefit from the franchising model since it provides them with stability and support, reducing the risk of company failure.
Dangers to a Successful Franchise
While franchise ownership has many potential benefits, it also has certain drawbacks. The loss of control over the public face and daily operations of your firm poses a serious risk. When you franchise, you give up some control over how your business is run and how consumers perceive it. Furthermore, if franchisees disobey brand requirements, it might hurt your company's reputation. It can be time-consuming and expensive to resolve legal disputes between franchisees and the franchisor. Before deciding to franchise your firm, it is important to weigh the pros and cons.