How does open innovation work?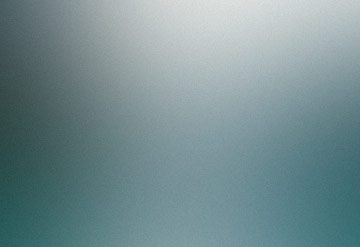 There is no single way to implement open innovation, as it is still seen almost as a mindset by companies.
Companies often implement open innovation practices in different ways:
Alliances between companies, partnerships that promote research at universities, crowdsourcing competitions and also in innovation ecosystems.
The fact is that open innovation is practically an inversion of the traditional model of innovation, based on vertical integration.
It is the so-called "closed innovation" model, in which the Research & Development activities of companies enable the development of internal solutions.
These are used, shared, and used by the company only internally, with maximum confidentiality of information.
Open innovation seeks to transform this dynamic, based on two aspects:
"Outside-in ": More popular, it is based on bringing external technologies into the company and incorporating them into the innovation process.

"Inside Out ": Less used, where the company deliberately shares and allows third parties to incorporate its unused (or underutilized) ideas and technologies.
According to Chesbrough, it's your business model that will determine what kind of information your company will seek and what it will let out of the company.
After all, answering a question that perhaps you, the reader, have already asked: no, in open innovation you are not obliged to share everything.
What you will look for are information, ideas and technologies that really interest your business.
And information, ideas and technologies that don't fit are also candidates for sharing.
What are the types of open innovation?
The structure of open innovation follows three different types of innovation. Do you know what they are? We explain each one of them to you, read on!
Inbound
Inbound innovation seeks the exploration and integration of external knowledge in order to improve internal technology.
Thus, it is possible to create and generate value in its solutions, become competitive and satisfy customers.
Inbound activities require cooperation with companies, institutes, universities, customers, end users and innovation ecosystem partners.
This integration is necessary both in product development and in the eventual acquisition of intellectual property from external organizations.
Outbound
Technology transfer in open exploration processes.
In the case of outbound innovation, the company's ideas and technological knowledge are transferred to external corporations.
The aim is to generate revenue from the company's intellectual property.
In this scenario, there is the exploitation of internal knowledge by third parties — who participate in initiatives already in progress or in the development of new technologies and products.
Among the examples, we can mention the granting of licenses, the sale of patents or the multiplication of technology by directing ideas to the foreign technology market.
Coupled
Coupled innovation is combined, with the application of inbound and outbound innovation activities by the same company.
Thus, at the same time that the company seeks new ideas and market information for its process, it works on developing and commercializing innovation for other organizations.
Open innovation X Closed innovation: What are the differences between the terms?
The closed innovation model is what defines today's mainstream corporate innovation.
It is adopted by practically all the most traditional companies - even if they don't even realize it.
It's not that hard to understand this idea if you compare it to what you've just learned about its antithesis, open innovation.
But let's go:
Closed innovation relies on the idea that internal expertise can produce new business, revenue, and opportunities for a company.
The information is kept within the confines of that company and is not shared with third parties.
Do you see how similar it is to what companies practice today and how different it is from the open model?
However, there are some particular challenges to this model that executives have encountered over the years. Perhaps you have identified them yourself. Look:
The priority is to maintain resources and budget year after year - and all external innovation is seen only as the product of competition.

In any case, knowledge generated 100% internally is incomplete. Therefore, the contribution of external sources is essential, especially due to the pace of technological evolution.

Sometimes internal knowledge doesn't make it to market, either because it doesn't exactly meet the market's needs or because it takes too long (only considering your company's perspective).
These are challenges that direct business towards a reality: that of slow innovation. However, when this happens, there is no way to obtain different and disruptive results.
After all, slow innovation leads to knowledge that becomes obsolete.
Open innovation, on the other hand, is based on the belief that external professionals can contribute to the company achieving strategic objectives.
In this model, sharing intellectual property (both inside out and the other way around) is useful for everyone involved.
Thus, the more information that is obtained, the more grounded, qualified and varied the decisions (and their results — that is, the innovation itself).