10 Unique Funding Strategies for Your Small Business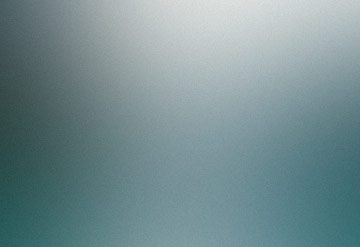 Do you own a company and need a source of capital? With the right strategies and some innovation, you may get your small business off the ground without turning to traditional finance sources. From crowdsourcing to applying for grants, this article will outline a variety of options for financing your business. Read on for some novel suggestions for financing your company.
1. Ask a close friend or family member for a loan.
If you have close friends or family members who are prepared to invest in your business, this might be an excellent strategy. Since this is not a loan from a traditional financial institution, the terms and conditions of repayment may be more accommodating. Avoid awkwardness by treating the loan like any other business transaction and writing out a written agreement.
Use a credit card for payment.
Credit cards shouldn't be used as a primary source of money, but they can help with some shorter-term expenses. Using a rewards programme that offers cash back or points on purchases might help a business owner save money. Paying out your amount in full each month is the best way to avoid getting whacked severely by interest fees. Some credit cards give a brief reprieve from interest costs on major purchases with a 0% interest rate for a certain period of time.
Take out a personal loan
If you have solid credit and a consistent income, a personal loan might be an option for funding your small business. If you can't secure a business loan but still need money for your company, you might want to look into personal loans. Remember that personal loans often have higher interest rates and need a personal guarantee than commercial loans. It's in your best interest to shop around for the most affordable rates for your small business loan.
Use the peer-to-peer lending model.
Peer-to-peer (P2P) lending services facilitate borrowing money from individuals as an alternative to traditional lending institutions like banks. In recent years, more and more people have chosen this path because of the simpler process involved and the typically better interest rates it offers. To qualify for a loan, though, you'll need to provide proof of steady income and a high credit score. It is vital to compare the fees associated with peer-to-peer loans before applying. Among the most well-known P2P lending platforms are Lending Club, Prosper, and Upstart.
Obtain a grant. 
If your project will have a favourable effect on society, a nonprofit may be prepared to support it. Find funding agencies that work with businesses in your sector, and put up a comprehensive application outlining your company's vision, its potential effect, and the financial need. It's not easy to get a grant, but if you do, the money is yours to keep and may be used anyway you choose. It's worth keeping in mind that being approved for finance might take some time.
Crowdfunding
The practice of crowdfunding has grown in popularity as a source of capital for startups and other small enterprises. You may establish a campaign and expose your business concept to a wide audience on sites like Kickstarter, Indiegogo, and GoFundMe. Then you can encourage others to donate to your cause by promising them perks if they do so. This does double duty by both raising capital and attracting brand advocates. Just make sure you do your homework and pick a service that works for your objectives and audience.
Think About Equity Funding
Funding can be obtained through equity financing in return for a stake in the business. Owners of small businesses in need of substantial funding who are also open to distributing equity stakes in the company may find this option attractive. Equity financing may be obtained from a variety of sources, including private investors, VC companies, and crowdsourcing. Equity financing has the dual benefit of allowing you to retain control over day-to-day operations and bringing in much-needed capital. Just make sure you're working with the right investors by doing your homework on them.
8) Bet on a high-stakes venture.
Venture capitalists are investors who provide finance in return for equity in a business. In order to get off the ground, high-potential businesses often seek this form of capital. The venture capital firms that made investments in today's thriving enterprises deserve our sincere appreciation. Before deciding to accept cash from venture capitalists, you should weigh the pros and cons, as they will likely want a large stake in your company in exchange for their investment.
 Start with private investors, or angels.
Angel investors are high-net-worth people who provide funding to fledgling businesses in exchange for a share of ownership or a convertible loan. These backers supply more than just cash; they also lend their knowledge and networks. Finding angel investors might be challenging, but you can increase your chances of success by being active in your local startup scene and attending networking events. Keep in mind that angel investors are typically interested in funding new businesses because of the high potential for profit. Therefore, a sound business plan and a clear development strategy are required if you want to attract angel investors.
 When dealing with angel investors, it is important to negotiate the conditions of the investment and to ensure that you retain ownership of your firm. One strategy for doing so is to provide investors with less voting rights in exchange for funding by issuing preferred stock rather than ordinary stock. Taking on an angel investor is a big decision, so be cautious. However, if done properly, it may be a great way to raise funds for business expansion.
Use money from the government
The federal government offers small businesses access to loans that may be used for things like expanding operations or purchasing new gear. These loans are a great option for cash-strapped business owners because of their reduced interest rates and more flexible payback terms. Find out if your province or territory offers Small Business Administration (SBA) loans, or contact them directly for assistance in your search. Before beginning the application process, conduct considerable study on the prerequisites and application stages to ensure you satisfy all of the requirements and have all of the essential paperwork and information.