How To Build A Learning Attitude For Personal Development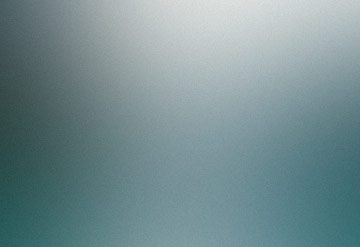 Presentations, social obligations, deadlines, time with family, meetings, and networking events. Squeeze in a little 'me' time too. After a crowded week, it's hard to want to go to a class that will help your career or learn something new.
But can learning take a back seat in a world that keeps moving so fast and competitively? What if we could show you how to cultivate a learning mentality and make learning a normal aspect of your everyday life, just like the world's most inspirational and successful people?
Find a good balance between work, personal life, and learning.
Because technology is always changing, there must be a stronger and more consistent link between school and work. As AI, automation, and other technologies improve daily, they change the method of employment. Now, a business needs to keep learning new things constantly.
It is the only thing that has helped good leaders make sense of a playing field that is always changing and not level. Research shows that most skills have a half-life of about five years. You can learn the most important technical skills in two and a half years.
The fact that technical skills don't last long shows how essential it is to continue learning and having to learn to stay current. As professionals, we learn both on purpose and by accident. We learn new things daily without realizing it when we read the articles, collaborate with fresh team members, and use new programs, tools, and presentations.
But if you want to maintain a competitive edge, it's just as essential, if not more so, to learn more formally and consciously. Devote an hour every day or once per week to learning something new, and be consistent. Plan your meetings, engagements, and projects around this.
Plan backward from your goal.
Why do you want to learn something? This is very important to figure out. Most of the time, it isn't easy to alter how we behave and think unless we have a strong reason to do, so that comes from outside of ourselves. Focusing on the return on investment (ROI) can help you reach your daily or weekly educational objectives and develop a good way of thinking about learning that will last for a long time.
The "why" could range from:
Try a new job or company.

Need to learn new things to get a raise?

Worry about becoming useless in the future. I want to improve my skills to avoid getting stuck in the same job.
Find a partner for learning and giving feedback.
The end of the tunnel has an igniter, yet if you're not self-motivated, the journey might be lonely, monotonous, and worthless. The most significant parts of learning are getting feedback and taking care of yourself. This ensures people keep learning and use what they've learned well.
Your learning and feedback buddy could be a coworker or friend with whom you share learning goals. Although you are learning separate skills, you can still hold one another accountable, discuss how to do things, and frequently check in on each other.
Go back and reflect on your educational career.
When you're an independent person, learning is often goal-oriented and very focused. At each stage, it's important to set learning goals and metrics. Make an action plan, review whatever you've learned, and start using what you've learned as soon as possible, whether it's an online class or a workshop.
Instead of signing up for multiple classes and dropping out during the middle, you should step back and believe in your "why," but only sign up for programs that help you achieve your goals. This is a very important step that will help you get ready to learn.
Set aside time each week to find out, and maintain doing it until it becomes a habit. Set SMART goals, think about them, and change them if necessary. You can also make better proposals for learning by talking to a supervisor or career counselor.
Leave your comfort level and be prepared to use what you've learned.
Shaun Dubash, who controls our products, was asked how a learner should choose the correct path or workshop. If you're curious about learning, be sure to provide true answers to these queries:
Do you believe the source?

Are you building a good group or network?

Can you use the things you've learned?"
What importance is your ability to apply what you've learned while learning? You can only create a learning mindset and make it a normal part of your daily routine if you know, apply, gain more knowledge, and grow. You can put what you've learned to use at your job.
If there are no prospects, you could perform modest projects in your chosen sector to put your knowledge to use. It's okay to fail as it's the initial step towards success and will instruct you to use what you've acquired through education.
Instruments to help you start your learning journey:
Use your time wisely, plan each day and week, and leave time in your schedule to learn, work, and spend time with your loved ones and yourself.

Find interesting side jobs and projects. At your current job, you may not be able to put all that you learn. Take on little projects where you can use your abilities and collaborate with interesting people.

Get a group together: Talk to people who think like you, join online forums, ask ideas (and yourself) questions, and always be ready to learn something new.

Pick the right answer: There are a lot of different courses you can take to help you move up the career ladder. Compare universities, programs, fees, and how well you learn from them before choosing.